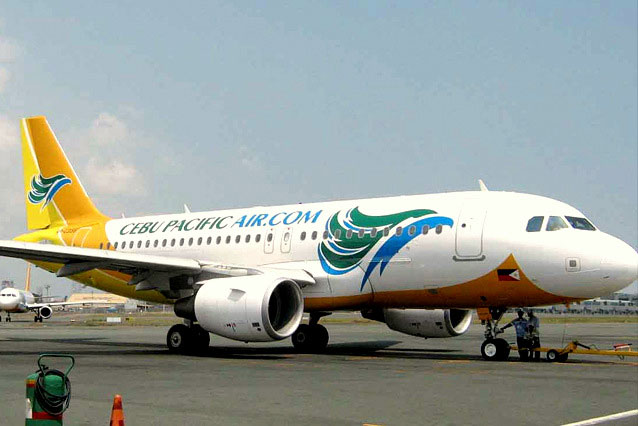 MANILA, Philippines — Leading low-cost carrier Cebu Pacific has set up its Customer Command Center as part of efforts to better serve passengers.
The Gokongwei-owned airline said the Customer Command Center, manned by a team of 55 individuals, is responsible for assisting travelers on their concerns and inquiries.
The command center, located in Cebu Pacific's headquarters in Pasay City, is equipped with social monitoring, publishing and engagement tools.
Apart from Cebu Pacific's Facebook and Twitter pages, the center also handles schedule changes through the hotline.
The Customer Command Center likewise works with Cebu Pacific's network control center, particularly during weather or other flight disruptions, to be able to give passengers updated information and options.
"The Customer Command Center is the physical representation of our enhanced customer-first efforts. Our long-term goal is to build lasting relationships with our customers, and this is an airline-wide initiative, driven by data, technology and a lot of heart," Candice Iyog, vice president for marketing and distribution of Cebu Pacific, said.
Business ( Article MRec ), pagematch: 1, sectionmatch: 1
The Customer Command Center was initiated by global aviation marketing consulting firm SimpliFlying for Cebu Pacific last year.
"Cebu Pacific is the first low-cost carrier in Asia to invest in a 24/7 customer command center. It is a testament to Cebu Pacific's commitment to its customers, by using social media to reach and respond to passengers when it's needed the most," SimpliFlying chief executive officer Shashank Nigam said.
He said social media teams have become important to airlines, particularly in handling travel disruptions.
Cebu Pacific has been continuously investing to boost customer satisfaction.
Apart from the Customer Command Center, it recently allocated over P100 million for 35 disabled passenger lifts to allow persons with disabilities and persons with reduced mobility to board and deplane the aircraft safely.