Farida Susanty

The Jakarta Post
Jakarta |

Tue, July 4, 2017

| 03:07 pm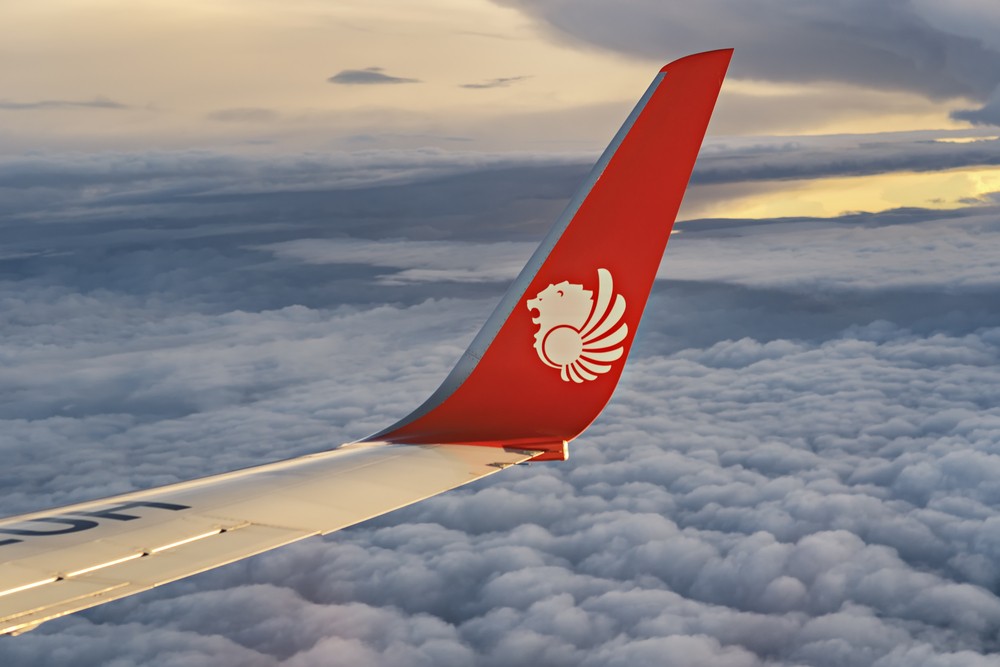 The aircraft wing of Lion Air's Boeing 737-900 flying to Changi Airport in Singapore on May 19,

2016. (Shutterstock.com/Aumphotography)
Indonesia's largest low-cost carrier Lion Air welcomed

on Tuesday

the arrival of the first of hundreds of Boeing 737 MAX-8 aircraft it ordered from the United States planemaker, paving the way for the company to move forward with its expansion plan.
The aircraft will be the first of its kind operated by an Indonesian airline.
Lion Air is part of the Lion Air Group, together with Wings Air, Batik Air, Lion Bizjet, Malaysia-based Malindo Air and Thailand-based Thai Lion Air.
The aircraft delivery is the second this year for Lion Air Group as Malindo Air earlier welcomed a similar type of aircraft in May.
(Read also: Malindo Air receives Boeing's first 737 Max 8)
"This new aircraft will help us develop our routes to other destinations and to offer affordable air fares," Lion Air Group public relations manager Andy M. Saladin said in an official statement.
Lion Air Group has ordered 218 Boeing 737 MAX-8, eight of which will be delivered this year.
The Boeing 737 MAX-8 can fly for seven and a half hours without refueling and is the first Boeing aircraft to have a double winglet feature.
Lion Air currently operates 113 aircraft to serve 630 flights to 44 domestic and international destinations. (hwa)