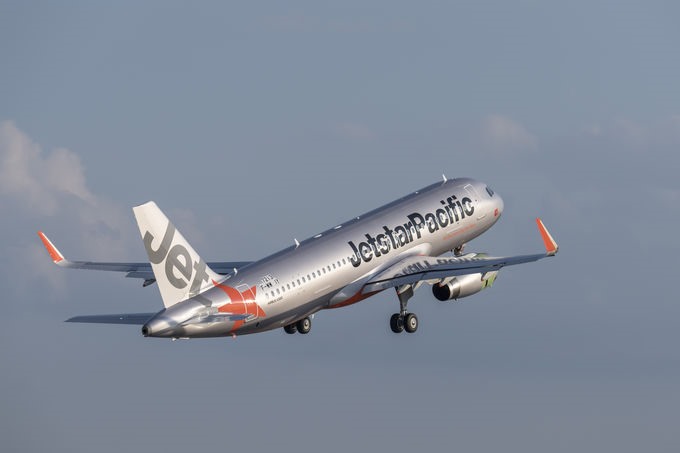 Saigon Tourist will auction a 1.14 per cent stake in Jetstar Pacific Airlines on April 26. — Photo airbus.com
Viet Nam News
HÀ NỘI — State-owned tour developer Saigon Tourist will auction its entire holding of almost 363,800 shares of Jetstar Pacific Airlines Joint Stock Aviation Company this month, an amount equivalent to 1.14 per cent of the budget airline's capital.
Jetstar Pacific's accumulated losses have mounted to VNĐ3.7 trillion (US$160 million) as of September 30, 2016, according to the figures released by Vietinbank Securities Co who is the deal advisory.
The starting price is set at VNĐ15,000 ($0.66) a share, just a 13.6 per cent of the face value of VNĐ110,000 for a Jetstar Pacific's share.
At this price, Saigon Tourist will book a loss of nearly VNĐ35 billion for this investment.
All existing shareholders of Jetstar airlines are eligible to participate in the auction, scheduled on April 26.
Difficult divestment
Saigon Tourist's divestment is forecast to be difficult, especially following Jetstar Pacific's long streak of losses. Founded in 1991, Jetstar Pacific is Việt Nam's first budget airline, but its performance has been left behind by its rival Vietjet Air, which started operation in 2011.
According to Vietinbank Securities Co's report, Jetstar Pacific earned total revenues of nearly VNĐ4 trillion in the first nine months of 2016, up VNĐ550 billion over the same period of 2015. However, it posted a loss of VNĐ346 billion during the period, a bad performance compared to a profit of VNĐ80 billion in first nine-months of 2015.
It accumulated losses of nearly VNĐ3.7 trillion by the end of September last year, of which short-term financial liabilities have swollen to VNĐ1.8 trillion.
The airline's equity capital shrank from VNĐ3.5 trillion to just VNĐ413 billion.
National flag carrier Vietnam Airlines is its largest shareholder with a 68.85 per cent while Singapore-based Qantas Asia Investment Company Pte Ltd owns 30 per cent.
Other two minor stakeholders include Saigon Tourist with a 1.14 per cent and Lương Hoài Nam, Jetstar's former general director, with a 0.01 per cent stake.
In April last year, Vietnam Airlines and Qantas unveiled plans of pouring additional $139 million to double the size of Jetstar Pacific's fleet to 30 aircrafts over the next four years.
Saigon Tourist reported a plan to offload Jetstar Pacific shares in 2015 but did not make it due to transfer restrictions. — VNS

Read more at http://vietnamnews.vn/economy/374300/saigon-tourist-to-auction-stakes-in-loss-making-jetstar-airline.html#IfBMqlVTlg1q21iQ.99